Boyfriend To Death
A downloadable game for Windows, macOS, and Linux
IF YOU ARE DOWNLOADING THIS FROM THE ITCH.IO LAUNCHER:
There's a good chance you're going to run into an error. Please download this directly from the webpage instead of the
WARNING DO NOT USE THIS GAME TO TRIGGER, UPSET OR HURT YOURSELF IN ANYWAY.

That was never the intention of this game. This game was not developed so you could upset yourself. Please do not use our work this way. This game was developed for fetishists by fetishists. Please take care of yourself and read the warning chart below before downloading.
Warnings/Paths Chart

Rire

Sano

Strade

Screen shake
Mild
Very Mild
Heavy
Violence
Heavy
Medium
Heavy
Rape
Heavy
Very Mild*
Medium
Nudity
Very Mild
Heavy
Mild
Drugging
None
Heavy
None
Self Harm
Mild
None
Medium
Parasite
None
Medium
None
Mind control
Heavy
Mild
None
*includes many consensual sex scenes however
The Bastards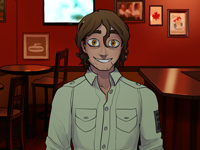 Strade
Cheerful and psychopathic, easily overexcited.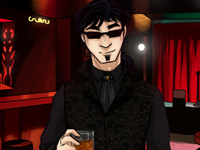 Rire
Powerful and charming, possibly packing tentacles. Fond of games.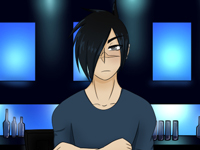 Sano
Cold and calculating, a tendency toward extreme sadism if you upset him.
Mess around with his twin brother early on, and you'll have twice the trouble.
About this game
Boyfriend to Death is a murdersim game created by Gurobob , Darqx, and ElectricPuke. Originally intended to be a joke between friends it has become this game. It's structured like a dating sim but with a dark twist as you try to survive a few nights with these gentlemen. It contains heavy tones of rape, torture, death and other dark and twisted elements that make it unlike other dating sims. This game is not intended for the faint of heart and is only for players 18 and above due to content and sexual nature.
This game was created in the Ren'Py engine. Available for PC and Mac. Release date: June 3, 2016 36,000+ words
Install instructions
Please refer to the help page for any assistance.